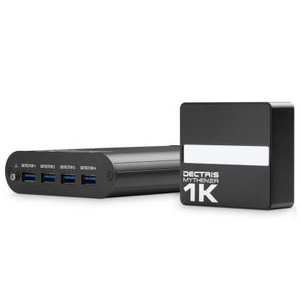 Product name:MYTHEN2 R for Laboratories
brand:DECTRIS
Place of Origin:Switzerland
DECTRIS®MYTHEN2stripdetectorsbringsynchrotron-likedetectiontothelabforallX-raydiffraction,scattering,andspectroscopytechniques.Theirradiationhardnessandmaintenance-freeoperationmakethesedetectorstheperfectchoiceforacademicresearch,multi-purposeservi...
DECTRIS® MYTHEN2 strip detectors bring synchrotron-like detection to the lab for all X-ray diffraction, scattering, and spectroscopy techniques. Their radiation hardness and maintenance-free operation make these detectors the perfect choice for academic research, multi-purpose service laboratories, portable diffractometers, and industrial sites that employ Good Manufacturing Practice (GMP) and Good Laboratory Practice (GLP) rules.
MYTHEN2 R offers the narrowest strip width (50 μm) on the market, providing unprecedented signal resolution. Single-photon counting eliminates dark current and readout noise while delivering superior data. MYTHEN2 R detectors also combine noise-free performance with high quantum efficiency for the widest X-ray energy range: from Ti to Ag. This unique combination of features will help you make the most of weak laboratory sources by maximizing the signal-to-noise ratio and minimizing measurement and data processing times.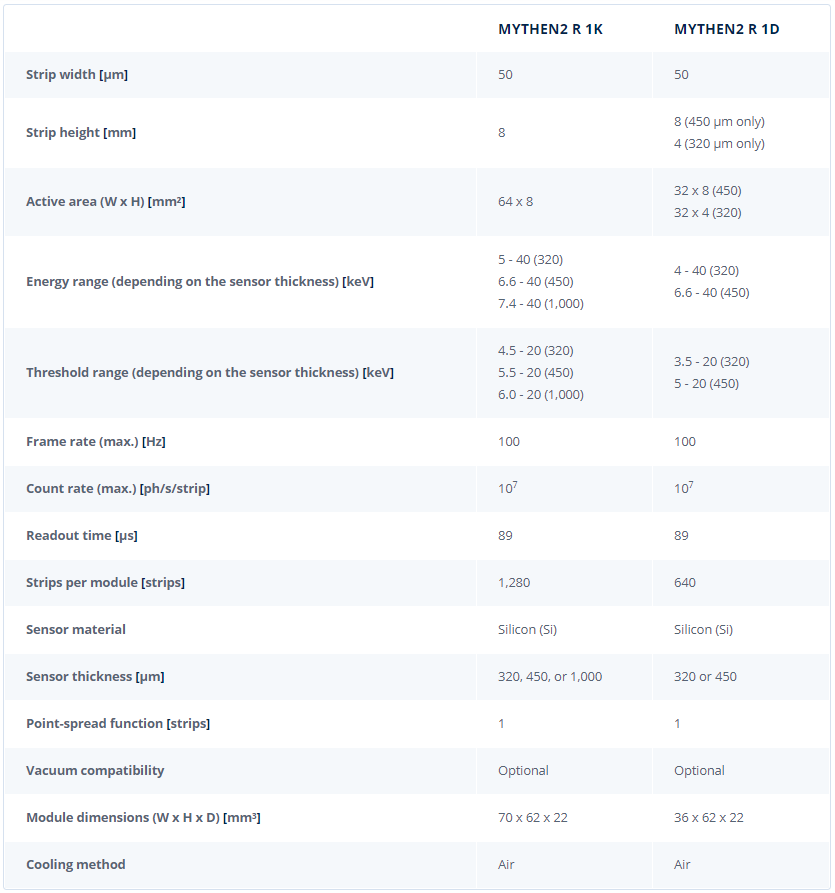 MYTHEN2 R 1K
MYTHEN2 R 1D